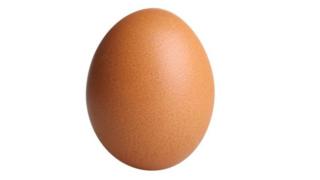 It's been suggested that a design of an egg – that is Instagram's many favourite print ever – is partial of a mental health recognition campaign.
Eugene, has now cracked, after "feeling a pressure" of all a courtesy it's received.
A summary posted alongside a damaged egg advises people to find assistance if they feel a same way.
More than 52 million people have now favourite a strange design that was posted in January.
When a initial design of a egg seemed on Instagram it seemed to be with a solitary aim of dethroning Kylie Jenner as a "Queen of Instagram".
Skip Instagram post by world_record_egg
End of Instagram post by world_record_egg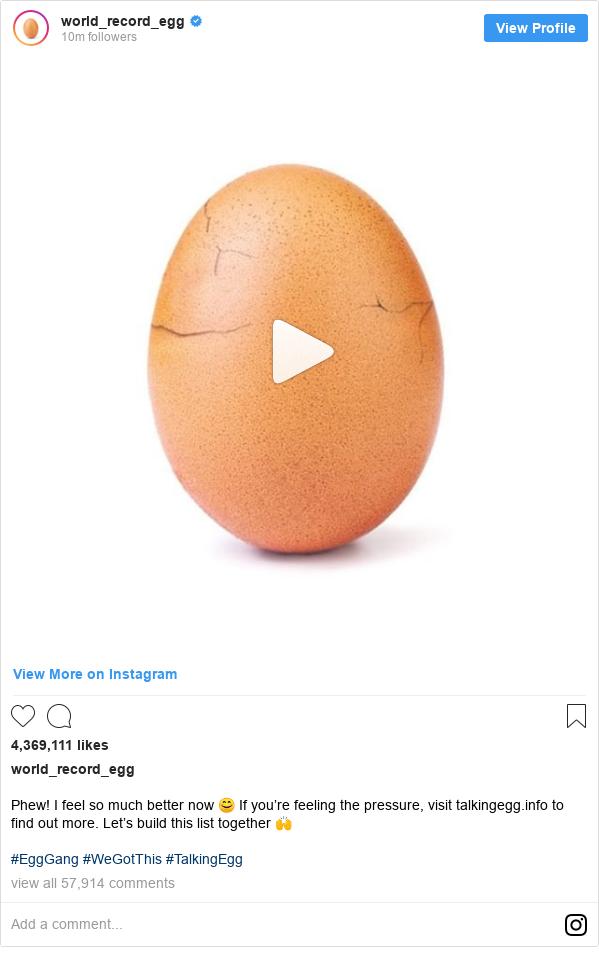 A sum of 6 cinema of a egg – with varying levels of repairs – have given been posted from a comment @world_record_egg.
A summary on a latest design reads: "Phew! we feel so most improved now. If you're feeling a pressure, revisit talkingegg.info to find out more. Let's build this list together."
A couple afterwards leads supporters onto a website featuring a list of countries and mental health services accessible to people in those countries.
The comment says a aim of a Public Service Announcement (PSA) was continue to grow a list.
Skip Instagram post by kyliejenner
End of Instagram post by kyliejenner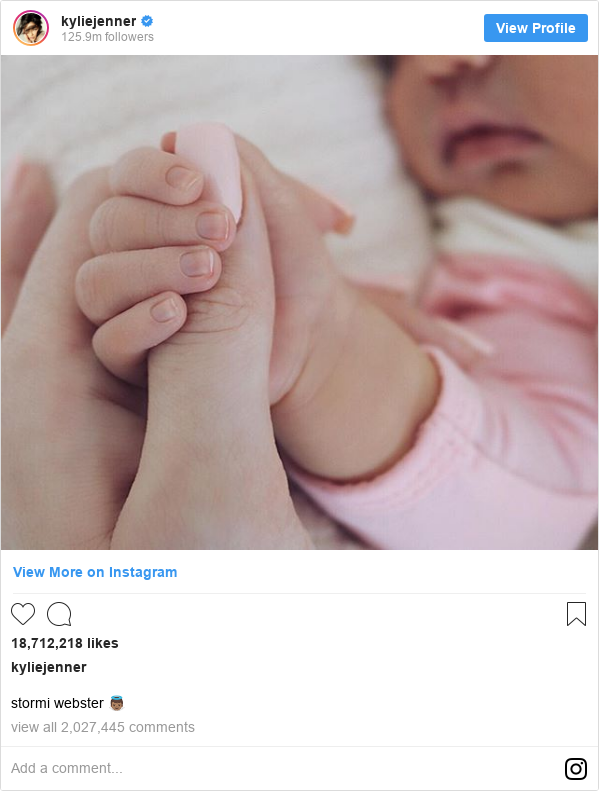 The initial summary on a comment said: "Let's set a universe record together and get a most-liked post on Instagram. Beating a stream universe record hold by Kylie Jenner (18 million)! We got this," a summary said.
It took usually 9 days for Eugene a egg to transcend a existence TV star's design of her holding hands with baby daughter, Stormi.
Kylie Jenner, 21, did come behind with a response for a egg. A video was posted to her comment of her enormous an egg on a prohibited pavement.
Skip Instagram post 2 by world_record_egg
End of Instagram post 2 by world_record_egg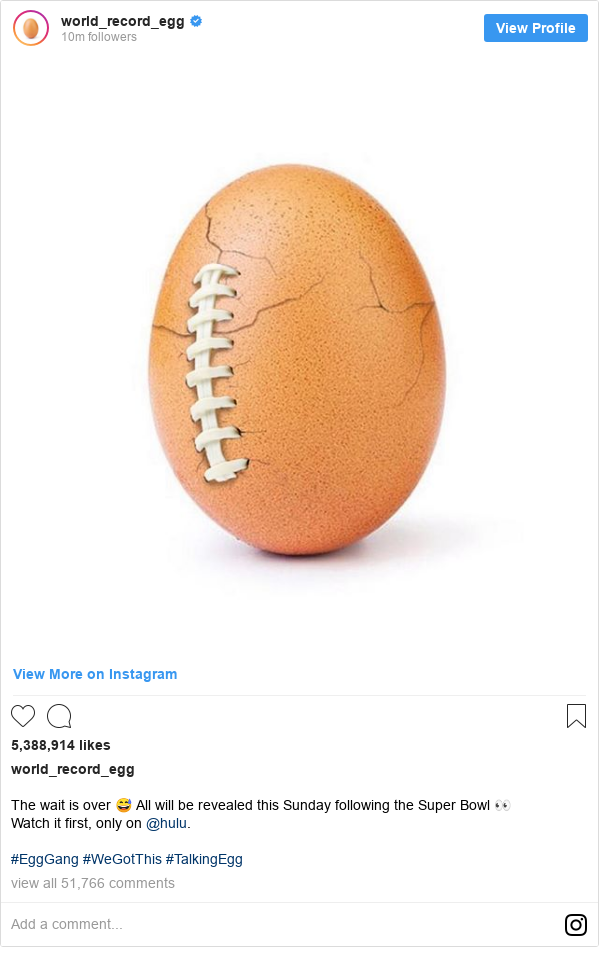 Chris Godfrey, a promotion creative, behind a images said: ""An egg has no gender, competition or religion. An egg is an egg, it's universal."
Follow Newsbeat on Instagram, Facebook and Twitter.
Listen to Newsbeat live during 12:45 and 17:45 each weekday on BBC Radio 1 and 1Xtra – if we skip us we can listen behind here.